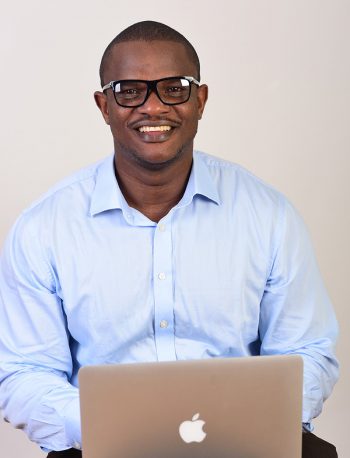 Hi, I am Femi Olajiga, the Director of CX Conversion Ltd., and I am very excited to have the opportunity to introduce you and your team to the Agile Marketing Framework. I have trained over 300 professionals through my online Agile marketing training programme.
At CXconversion.com, our aim is to help marketing leaders and managers develop high-performance teams. We partner with CMOs to assess the potential performance of individuals and teams. We help marketing leaders design and implement effective Agile marketing strategies to improve their marketing team's performance. This, then, leads to sustainable long-term Agile working practices which improve overall marketing ROI. We offer coaching throughout this process.
We practice what we preach
We don't just talk about the importance of Agile marketing – we do it. Every day of the week, we breathe Agile through our mindset and way of working. Our practical Agile marketing experience will save you the stress of implementing Agile. Choosing to work with us means you will benefit from our:
Marketing Experience: Our approach is 100% marketing focused and based on practical experiences. You can have confidence in the fact that we have a practical marketing background. This differentiates us from other training providers that are Agile-oriented, but don't have a strong marketing background. We take the guesswork out of how you achieve Agile marketing.
Practical Approach: Our approach is 100% based on the context of your team. Whether you attend one of our online training courses or invite us to consult at your place of business, the training you receive will be tailored to your internal team dynamics.
We are the best in Agile Marketing
When we work with your team, you will be learning from the best. Femi Olajiga is a certified Leadership and Team Development Coach, a certified Co-Active Coach and a certified Systemic Team Coach. He is also a member of the International Coach Federation and has recently authored the book Lean Agile Marketing: How to Become Agile and Delivery Marketing Success.
We can help you meet your Agile Marketing goals.